Twice Sad News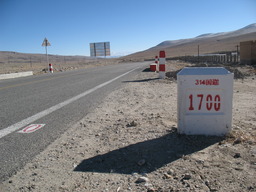 Road to Tashkorghan

TASHKORGHAN, China
December 2, 2010

A double-dose of sad news arrived this afternoon. In the few hours since I've been in Tashkorghan I received two unrelated e-mail messages from people far away announcing that a loved one just died.

The first message I received was from high-school classmate, Clarica. Her brother Darby just died, I believe of kidney failure. There will be a memorial gathering tomorrow at the cafe in Seattle's University District where the family had a standing appointment every Friday to meet and catch up.

A memorial website has been set up at:

http://darbygrove.com

Then, mere hours after reading Clarica's message I received sad news from one of Dad's cousins in Hong Kong: "Aunt" Mabel. Her husband Tom died of a lung infection a few days ago. His funeral will be held in Hung Hom on December 13.

Mabel and Tom were always hospitable and welcoming the times I called on them in Hong Kong. I enjoyed spending time with the both of them; "Uncle" Tom even followed this weblog on occasion and surprised me by bringing up a few of the entries he liked the times when I saw him in-person.

I feel sad. Though, I'm sure any emotions I'm experiencing must pale next to those Clarica and Aunt Mabel are feeling. I'm debating whether I should alter my travel plans.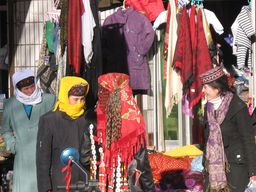 Tashkorghan Bazaar

There would be no way I could make it back to Seattle in time for the memorial service, tomorrow. But, I might be able to attend the funeral in Hong Kong, ten days from now.

Despite that I'm technically still in China, getting to Hong Kong would be a major endeavor. Tashkorghan is the city farthest west in China. I'm up against the borders with Tajikistan, Afghanistan, and Pakistan, here. At the point where I am in my trip, I'm just as close to Cairo as I am to Hong Kong. My plan before receiving the sad news had been to take the bus tomorrow morning across the border to Sost, in northern Pakistan.

I guess I'll have to sleep on it and decide in the morning.

R.I.P. Darby and Uncle Tom. Condolences to all who survive you.