Ebola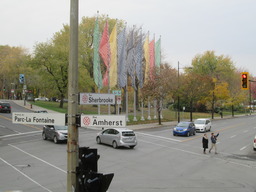 View from my Apartment

MONTRÉAL, Canada
October 23, 2014

Craig, I'm not sure which is crazier: that you contracted that horrible, horrible virus or that I just now learnt you caught it through chance skimming of a headline on the New York Times.

I'm sure that you and Morgan will pull through. I'll be coming down to New York in December. I do plan to call on you both, then.

Get well soon!