Old Friend, New Setting II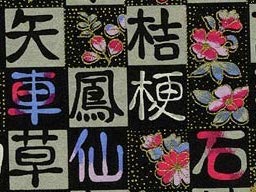 Chiyogami #638C

MONTRÉAL, Canada
November 18, 2014

Tiffany is such a total grown-up, now.

Yes, I of course realize that Tiffany was a fully-formed adult back before we first met over a decade ago. Perhaps what's striking to me is seeing a close friend with whom I felt kinship in shared peripatetic tendencies now starting to grow roots.

Since I last called on her in Portland earlier this year Tiffany has gone and bought herself a house. In other evidence of maintaining a stable, grown-up life she's still solid with the same boyfriend she was with when we last met; it's sweet to hear her remark on how they've settled into a relationship of such length and depth. Even more grown-up behavior: she'll soon be leaving the half-time job she's held for years at a Portland non-profit to go off and strike out on her own. The freelance Chinese translation work she's been doing on the side has been going so well that she's already given notice to her "real" job; she'll do fine just forging her own business.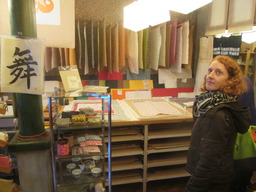 Tiffany Shops Au papier japonais

Despite that she's on the cusp of quitting her office job the NGO where she works would clearly love to have her stay on longer. The whole reason she's visiting Montréal now is because Tiffany has again been sent back east on business. Clever enough to take advantage of having a cross-country plane ticket already paid for by the organization Tiffany asked her boss if she could adjust her return flight. Why not delay the return portion by a week-and-a-half after her business trip ended and have it leave from Montréal? Her work trip took her only as far as Washington, D.C. but a spur first by bus to New York and then a train up here to Montréal a couple days thereafter cost very little to add on.

Tiffany is now a few days into one full week of this visit to Montréal. It's been just over a year since we last saw each other in this city; we've been taking time to catch up around town in places both familiar and new to us. This afternoon we wandered around the Plateau after dim sum in Chinatown. A pottery shop on St. Laurent, Manu Reva caught Tiffany's eye. Inside were handcrafted refrigerator magnets etched with Québecois French expressions; she picked up a few as souvenirs for French-speaking friends back in Portland.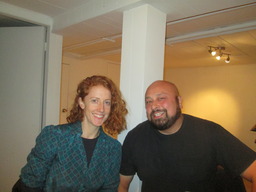 Tiffany and David, Chez soi

Directly across the street from where the two of us ate poutine one year ago we chanced upon a cute stationery shop, Au papier japonais, that specialized in products from Asia. High-quality brushes, ink, and paper for calligraphy practice were all on offer; I now know where to go back to if I get back into that habit and need more supplies.

The shop also sold sheets of a certain style of Japanese art called Chiyogami that silkscreens designs onto paper in repeated blocks. Tiffany bought a large, vibrant sheet that had dozens of Chinese characters tiling again and again in colorful squares. I would have bought that same pattern to decorate my new apartment but Tiffany bought the last one available. Oh well. The woman running the shop wrote down the item number on a business card made from a light, fibrous (possibly hand-crafted) paper and told me she could order me another copy if I wanted to come in again at a later date. I probably will. Items were pricey but it was a cool shop.

It's always fun to catch up somewhere with a good friend I've shared so many years and experiences with--and in so doing form more memories and renew our friendship. It'll just get even better later this evening: mutual friend Lisa has scheduled a visit to coincide with Tiffany's time here in Montréal. I'm about to head off on the metro and airport bus to receive her at YUL; more fun times with old friends in yet another city to come soon.